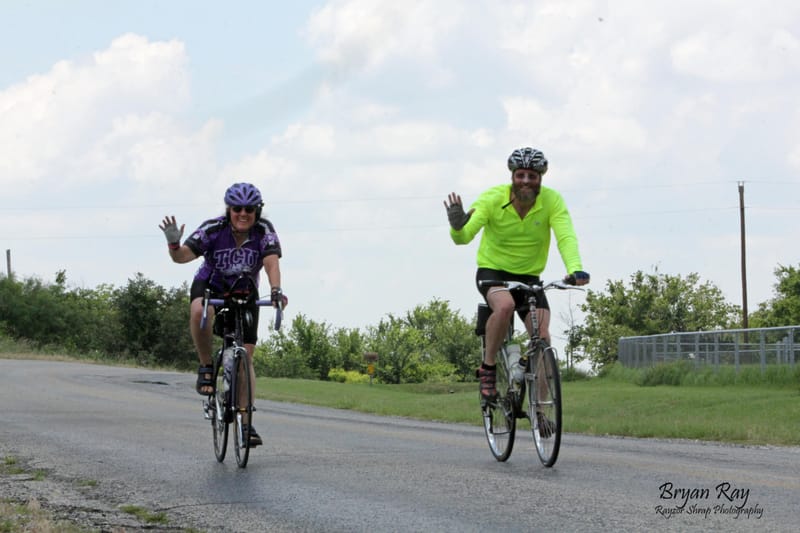 This is a ride, not a race. Obey all traffic laws and ride as far to the right of the road as possible with no more than two abreast
Ride at your own pace. The ride will begin to close at 3 p.m. and every effort will be made to not leave any rider behind.
Riders riding the 51, 67 and 83 mile routes must reach the first Possum Trap Rest Stop located at Eliasville by NOON or be directed to the 37 mile route. Riders riding in the 83 mile route must reach the second Possum Trap Rest Stop located at the intersection of Hwy 3109 (Fish Creek Road) and Hwy 209 by 2 PM or they will be advised to stay on Hwy 209 and complete the 67 mile route.
Bike must be in good working condition
Riders are encouraged to carry their own water bottle, pumps, tubes and tools. Water and snacks are available at start/finish area and all rest stops
Riders are responsible for their own repairs, although there will be mechanical support available. SAG Warriors are not allowed to perform mechanical repairs on any bicycle.