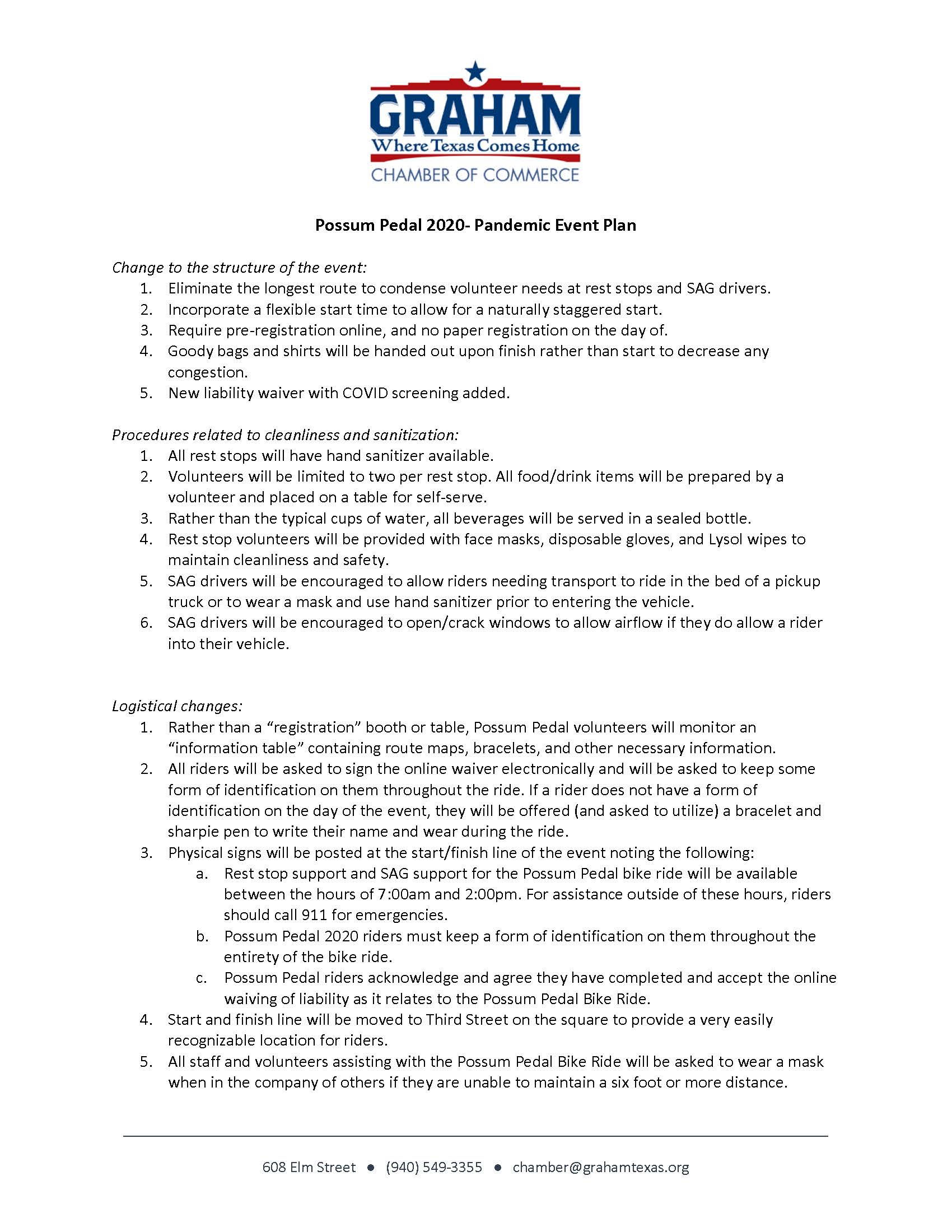 Due to COVID-19 we have made some changes to the logistics or our ride. We will no longer have day of registration so please be sure to register online prior to arrival. We will have an information table set up with maps and bracelets available but will not be able to register or receive money there. You will receive your goody bag and t-shirt upon completion of your ride.
If you have any questions feel free to contact us at possumpedal@grahamtexas.org
We appreciate your understanding!!